1969 VW Early Bay Window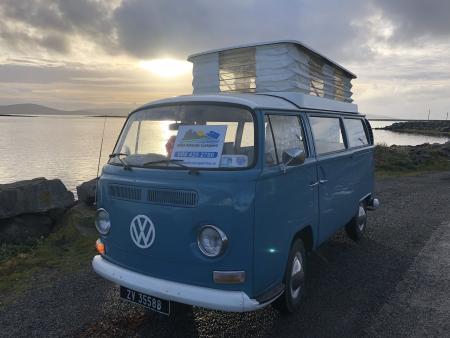 Please call 089 4252780 before making any bookings
(online bookings will be rejected if not approved in advance)

The 1969 VW Early Bay is powered by a 1.6L petrol engine. As it's old style, it can be a challenging drive for the novice. It doesn't have modern motorcar features such as power steering, disk brakes. Instead it has drum brakes and also a gear box (transmission) that can proove difficult for some.

Belted and sleeps 2 persons, comes with cool box, sink (cold water supply only) portable gas bob, crockery, cutlery, pots/pan, cooking utensils. It has a pop up roof that allows for standing room inside once popped. There is one USB point that can be used to power the cool box or to charge a mobile phone. It has a modern stereo system with radio/CD player.
---
Availability Calendar
Available =

Unavailable =

---
Campervan Gallery